4DCore - A 4th dimension of the board
Performance goes beyond the outer shape: the core of WYVE boards has variable geometry.
The mechanics of your board are adapted for greater control during maneuvers.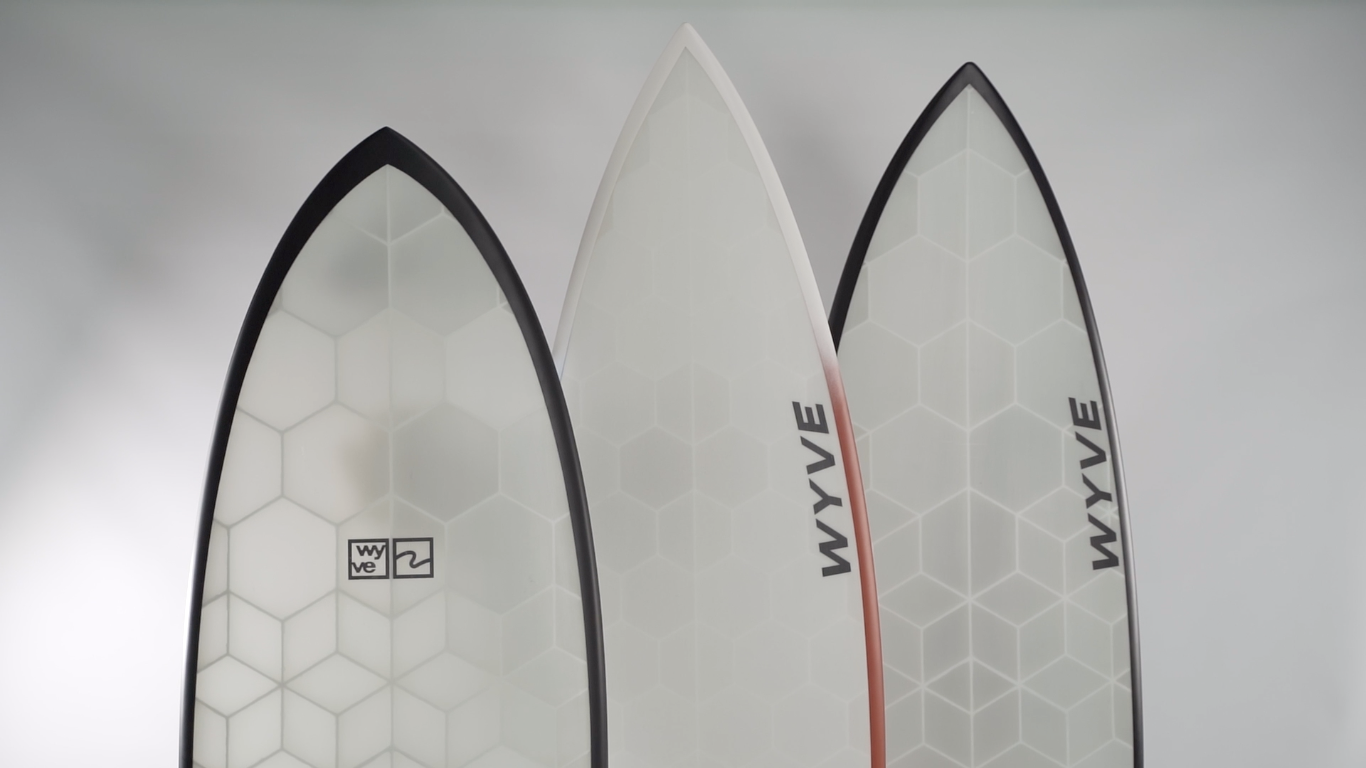 A printed core for optimum performance
The heart of the board is a 3D-printed structure with variable geometry. On each model, the printing thicknesses and densities are optimized in relation to the surfing style proposed by the board's shape.

This patented technology provides access to a new level of vibration control and absorption.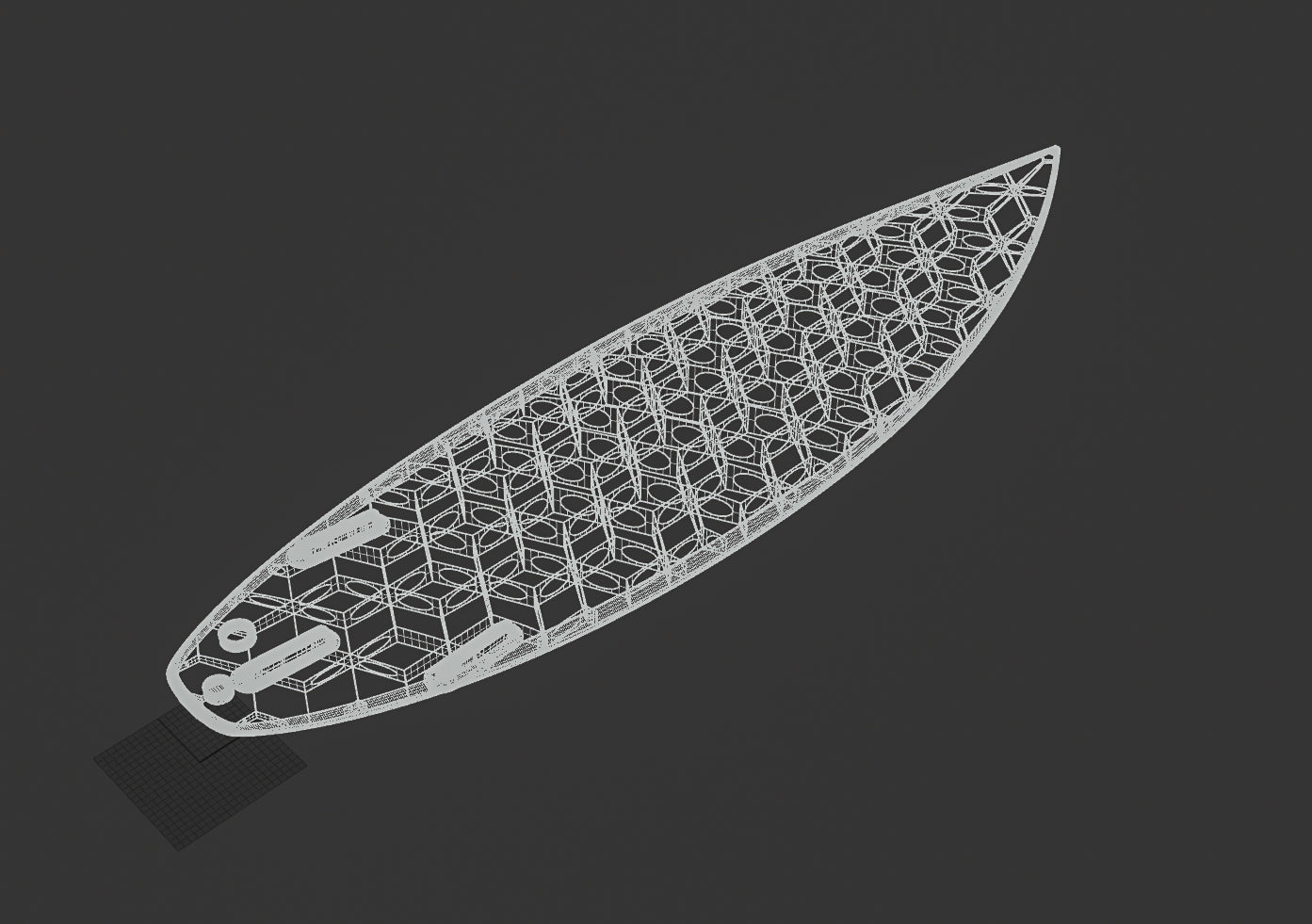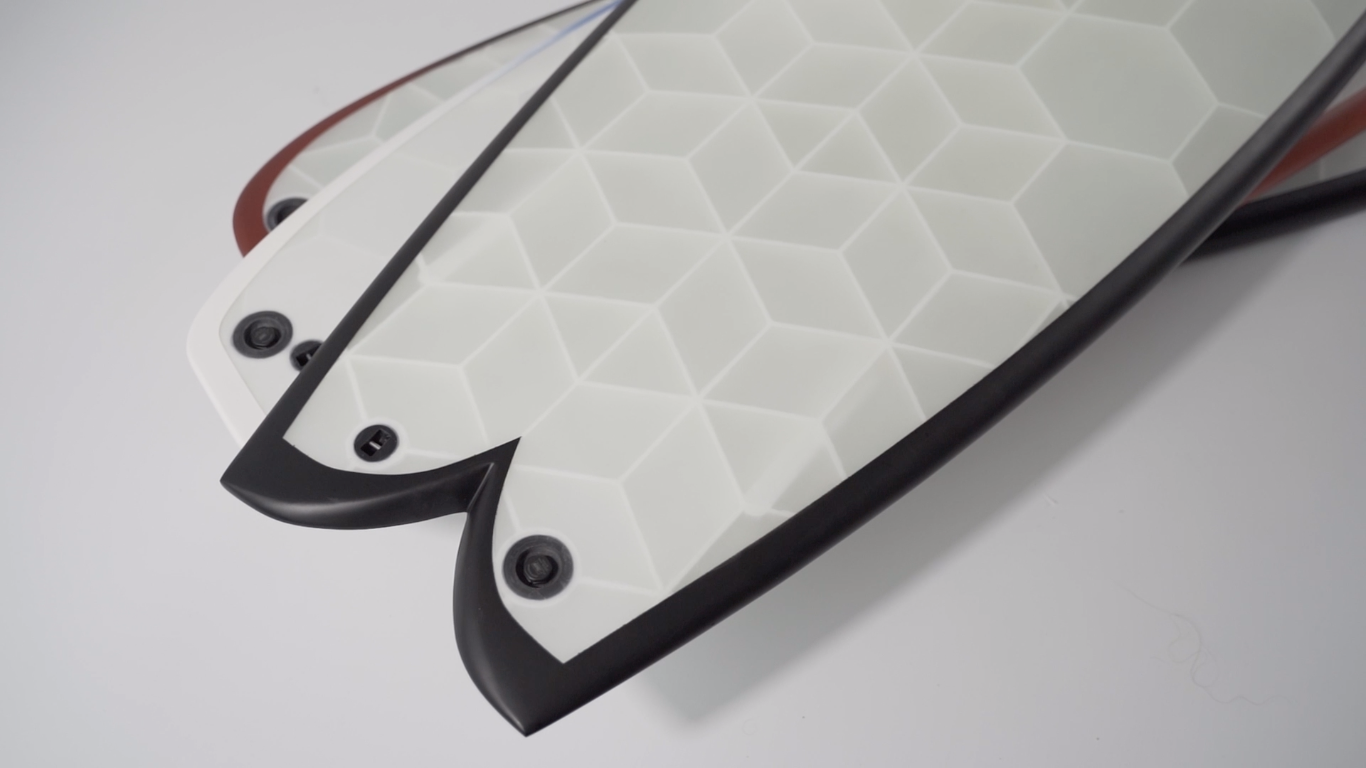 Continuous breathing, simplified repair
Thanks to a Gore-Tex valve system, air circulates between the inside of the board and the outside.
In the event of water infiltration during an impact, the valve can be unscrewed to drain and dry the interior.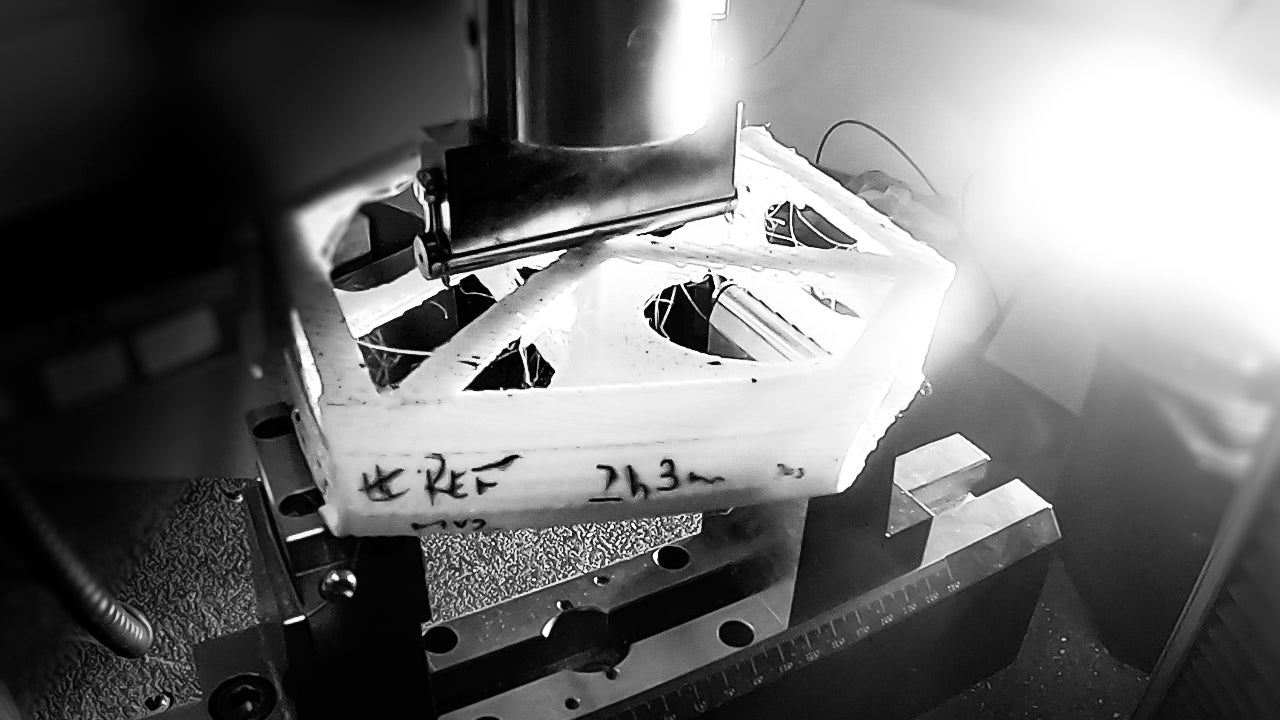 A long-lasting board
Thanks to its dense core, the WYVE board is 3 times more resistant to impact than a traditional board.
Our approach: using science to create a new performance standard
The idea of performance is characterized by the mastery of a product's mechanical parameters and the precision that can be brought to bear.
Such a quest for performance is already well established in "action sports" such as skiing or Formula 1, where control and precision are indispensable.
In surfing, it's just the beginning, and it's with a lot of hard work that we've been paving the way for some years now.
Today, shaping a board in the traditional way with Polyurethane (PU) means shaping a foam block with a controlled shape but a completely homogeneous material.
The core of the WYVE board is printed in a honeycomb structure, allowing the mechanical parameters to be varied from one board to the next according to its use. Whether in terms of weight, flex, torsion or even vibration, we control our board right down to its core.
We see this development as the 4th dimension of shaping.
Ultra-precise manufacturing to make every board a "magic board".
3D printing machines are accurate to 0.2 mm. There is no risk of error, the board is always the one defined on the 3D model.
A team of PhD students, engineers and specialized technicians
Since WYVE's beginnings, a research & development team has been continuously working on the quest for the board of the future. Today there are 6 people who are not afraid to test the most extreme ideas.

Our Anglet-based Lab is the ideal place to carry out mechanical tests on our installations and in all types of waves.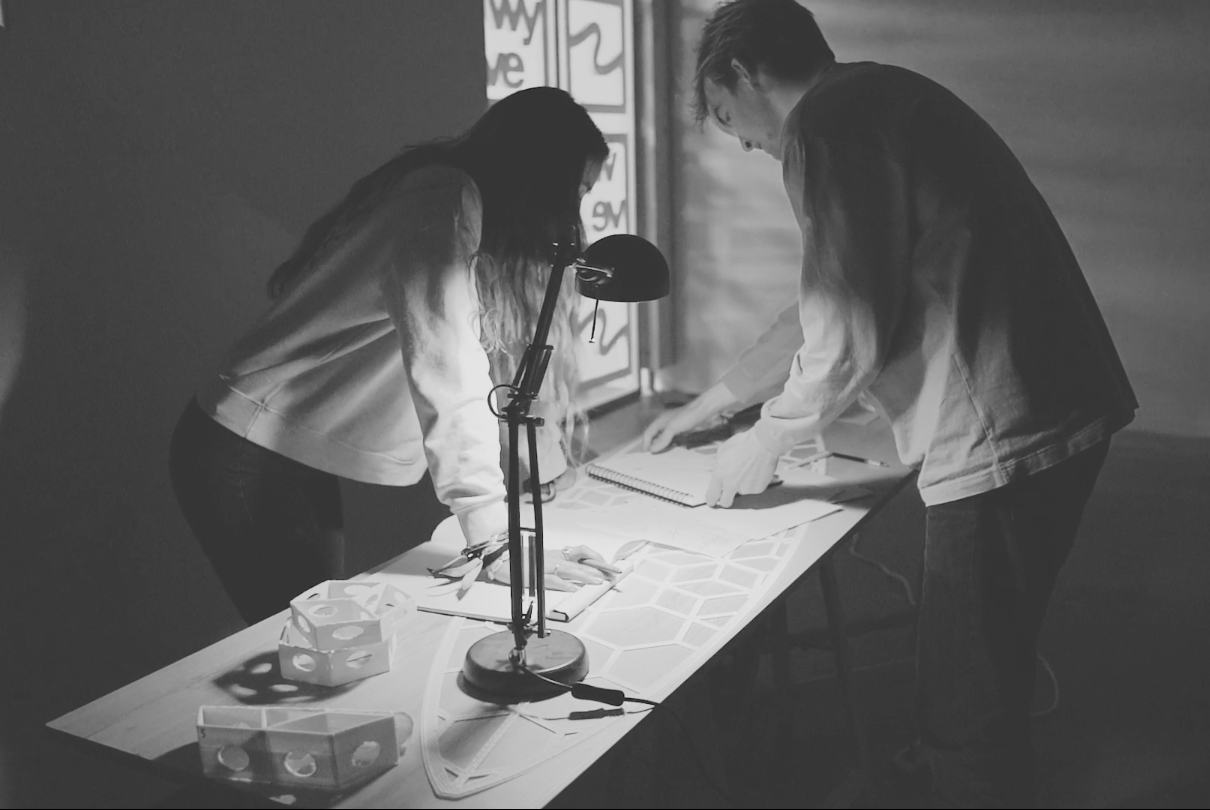 4DCore - Une 4ème dimension de la planche