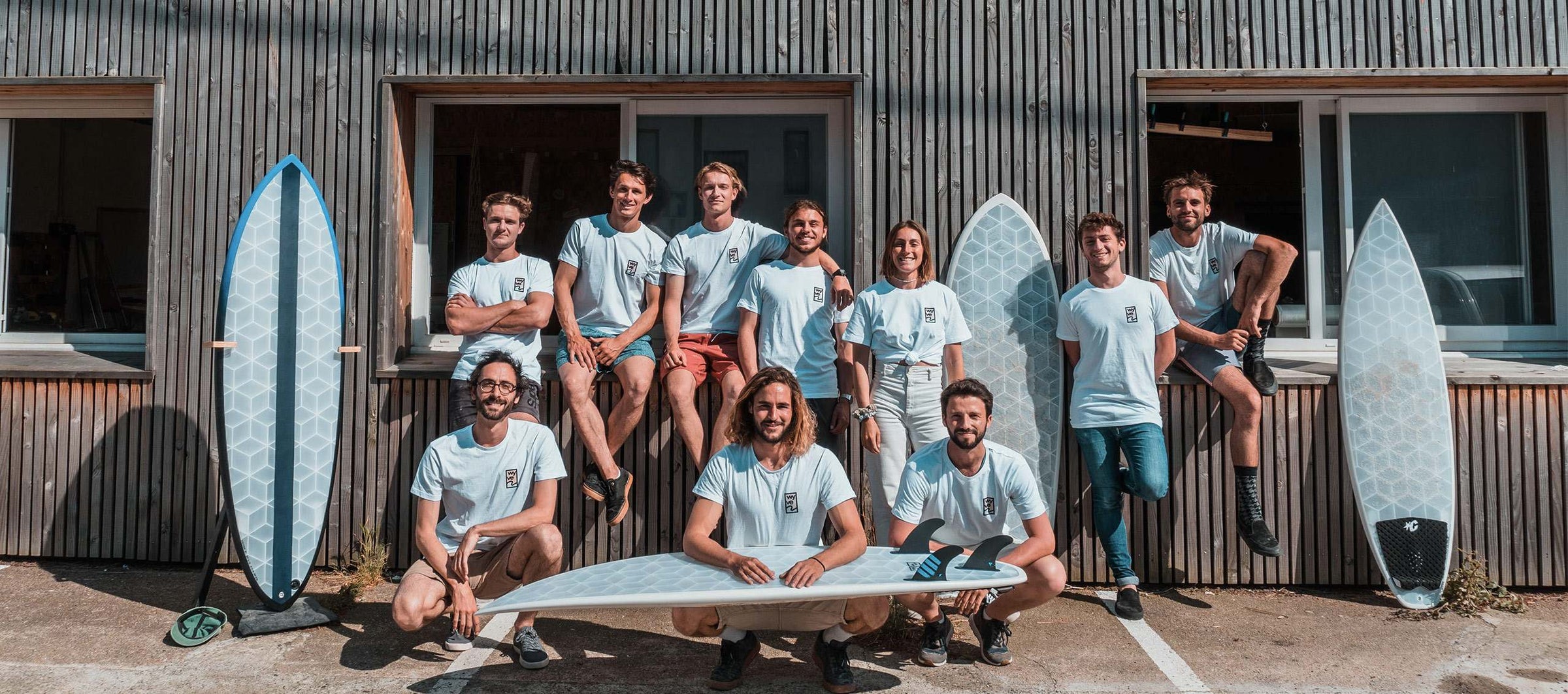 Our mission
OFFER EVERY SURFER THE BEST EXPERIENCE, WHEREVER THEY ARE, WHATEVER THE CONDITIONS
At Wyve, we believe that surfing is a way of pushing your limits.
The power of waves requires a certain humility.
Their variations are highly demanding for yourself and your equipment.
We created Wyve because we believe in making the most of every second of surfing.
Our approach is to develop high-performance products based on cutting-edge technology, with minimal environmental impact.
After both breaking their boards during the same session, Sylvain and Léo, friends, surfers and engineers, began to take an interest in the manufacture of their boards. Since then, they've been obsessed with making the best board, even if it means revolutionizing the entire manufacturing chain.
Our story
2 friends with a shared goal: to revolutionize surfboard with a scientific approach.
2019 : Sylvain and Léo, passionate surfers and freshly graduated engineers, say no to their ready-made careers to live a crazy adventure: revolutionizing surfboard performance. They are convinced that their surfing experience combined with a scientific approach can make all the difference.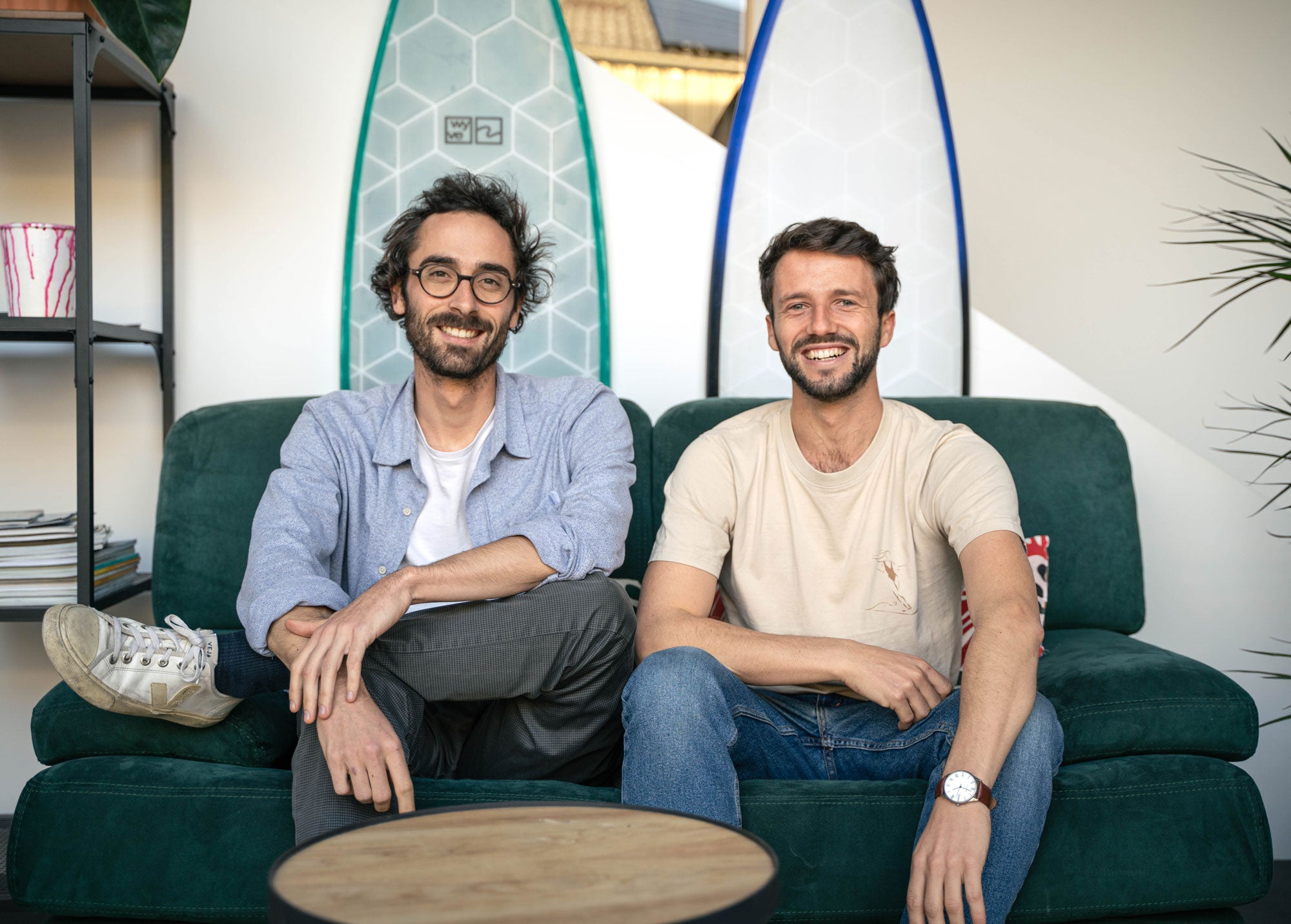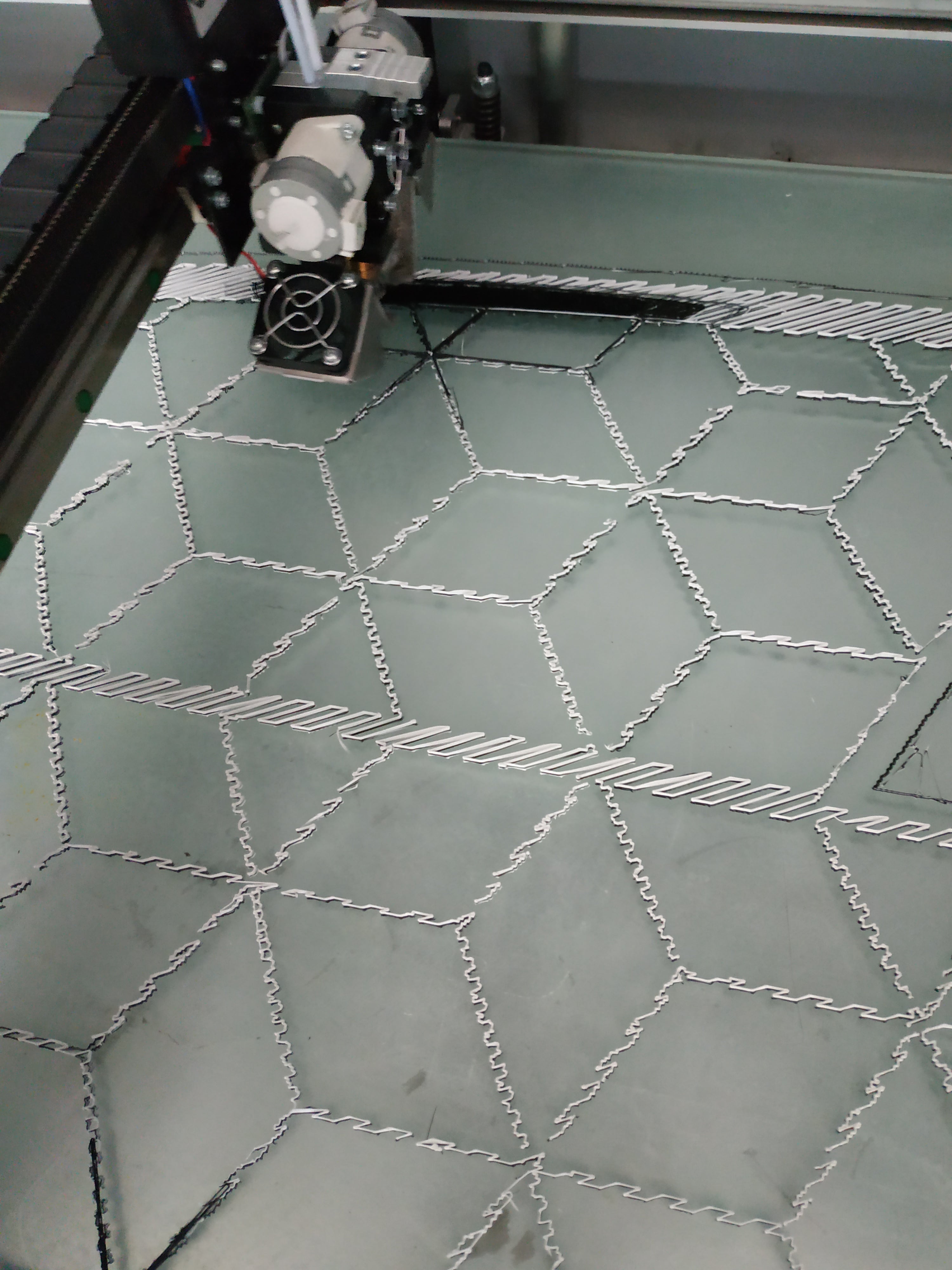 Thanks to Léo's naval architecture skills, they produced their first prototype 3D-printed board. Its hexagonal structure enables to control flexibility. 3D printing offers a wide choice of bio-based materials.
After exploring this brand new technology, they fly to California with the first 3 prototypes under their arm. Their target is to meet shapers, surfers and the people who shape the industry.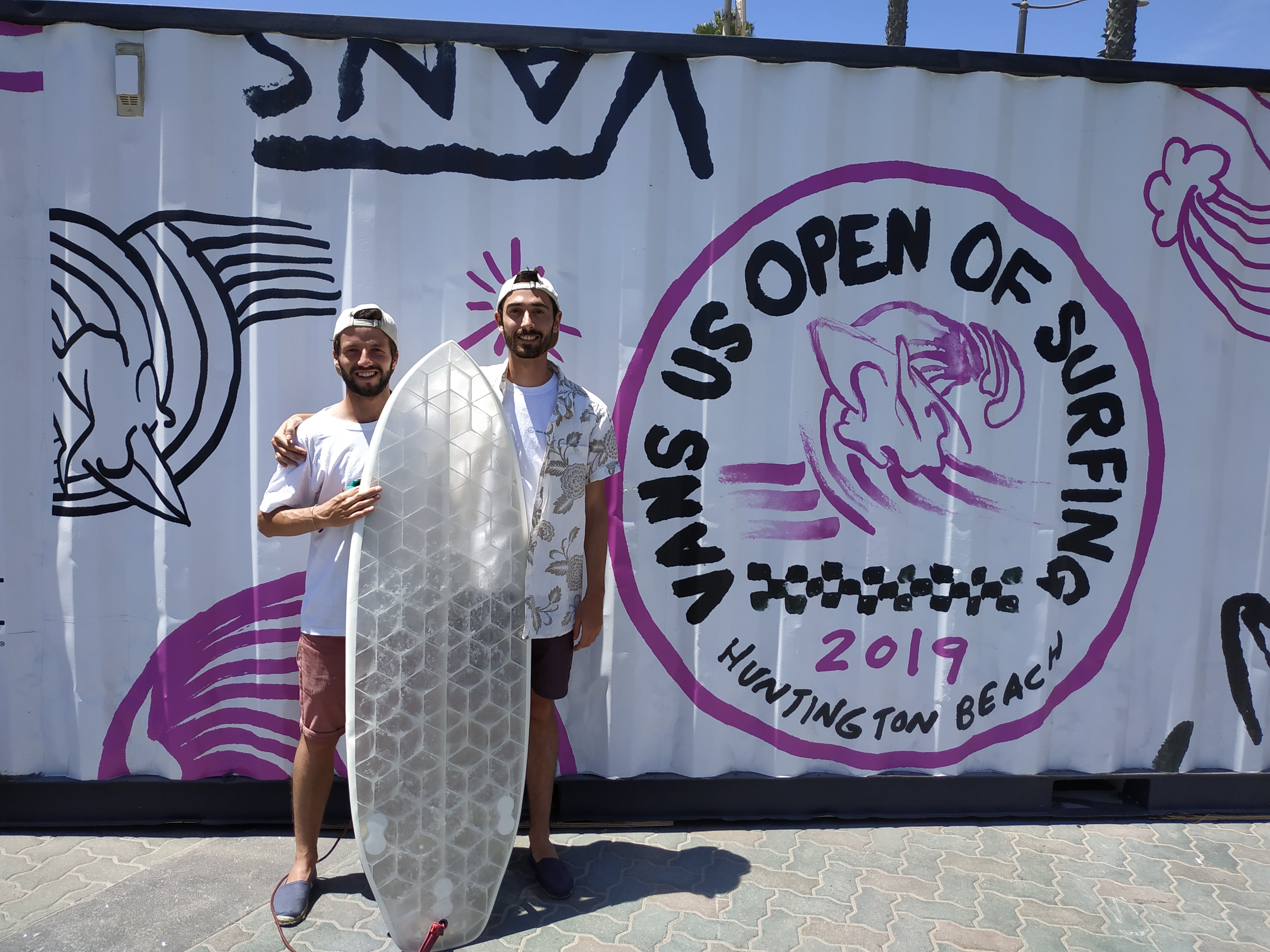 After this trip, they realized that they would have to master innovation and manufacturing in-house if they were to produce boards at a competitive price.
This was the birth of the mini-factory concept: a precise balance between new technologies and craftsmanship. They settled in Anglet (Basque Country) and invested their savings in their first 3D printing machine to continue their R&D.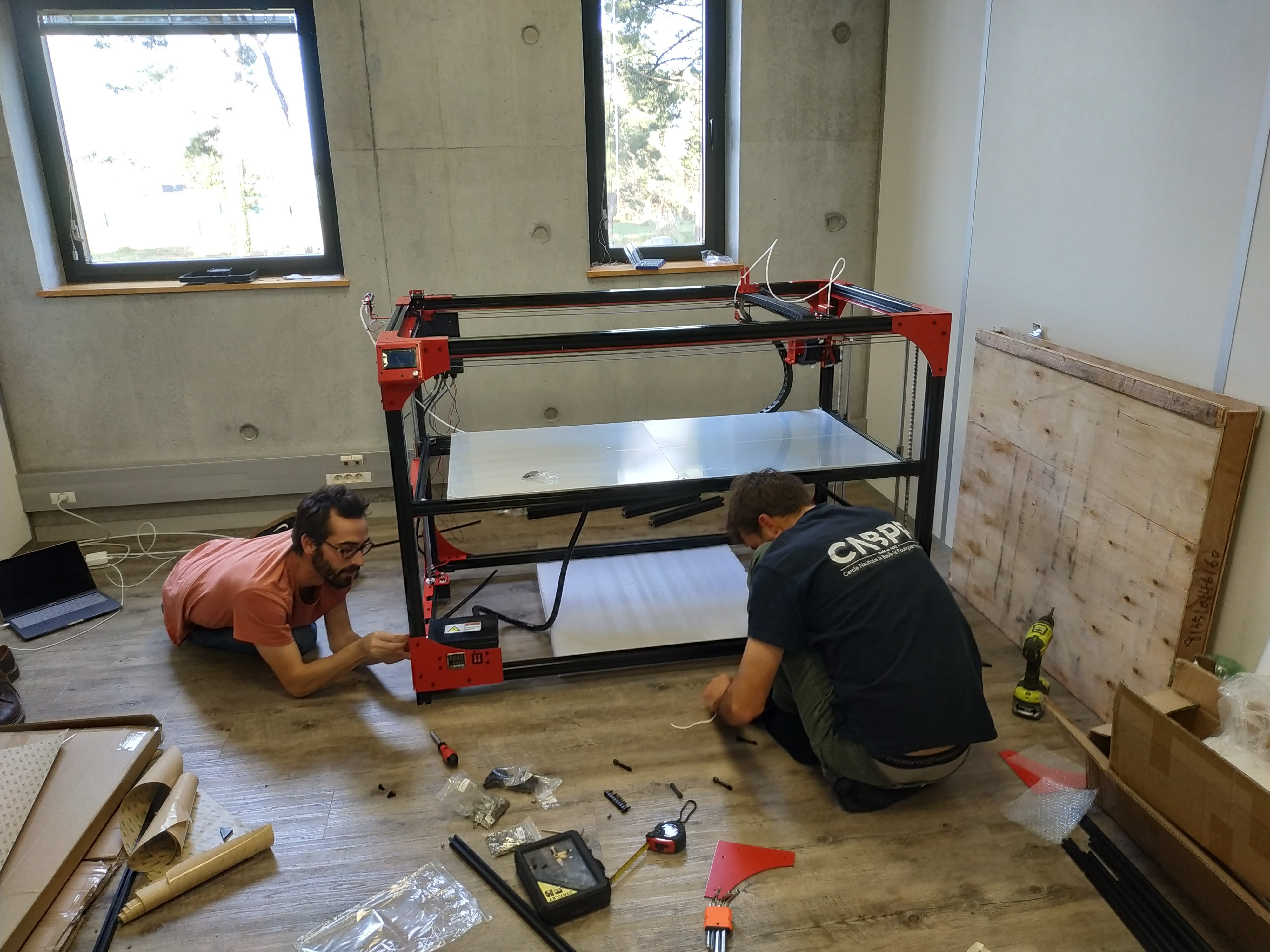 They win the innovation award from EuroSIMA, the European board sports cluster.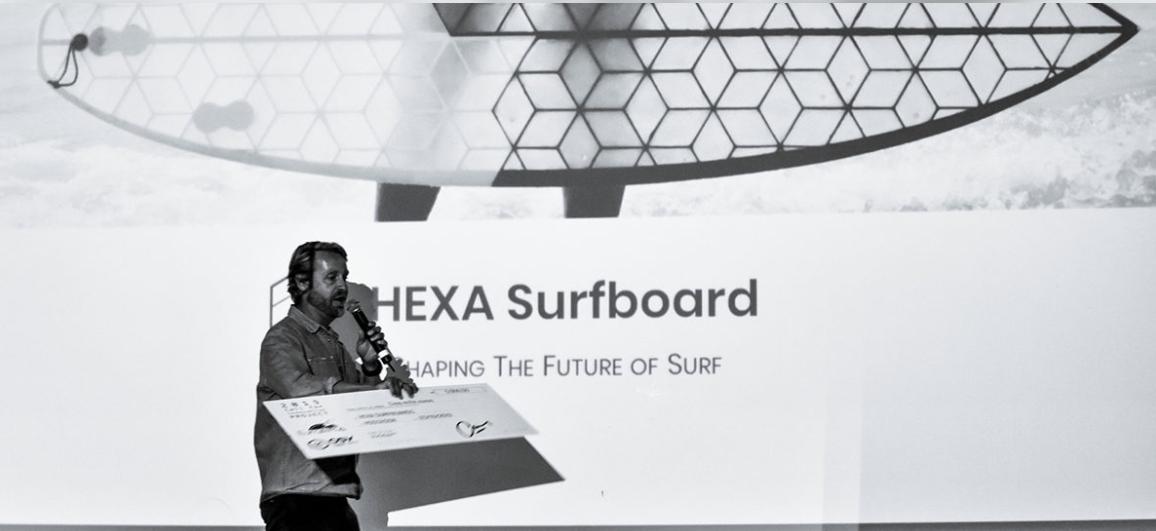 2021-2022 : Make the best board, with a scientific approach.
This involves hundreds of prototypes and the first customers. The team is growing with several experts in materials and numerical calculation and shapers to revolutionize the board with a scientific approach. Every month, new boards are tested in the laboratory and in the ocean. We're not afraid to push 3D machines to their limits, not afraid of tests, failures and adjustments.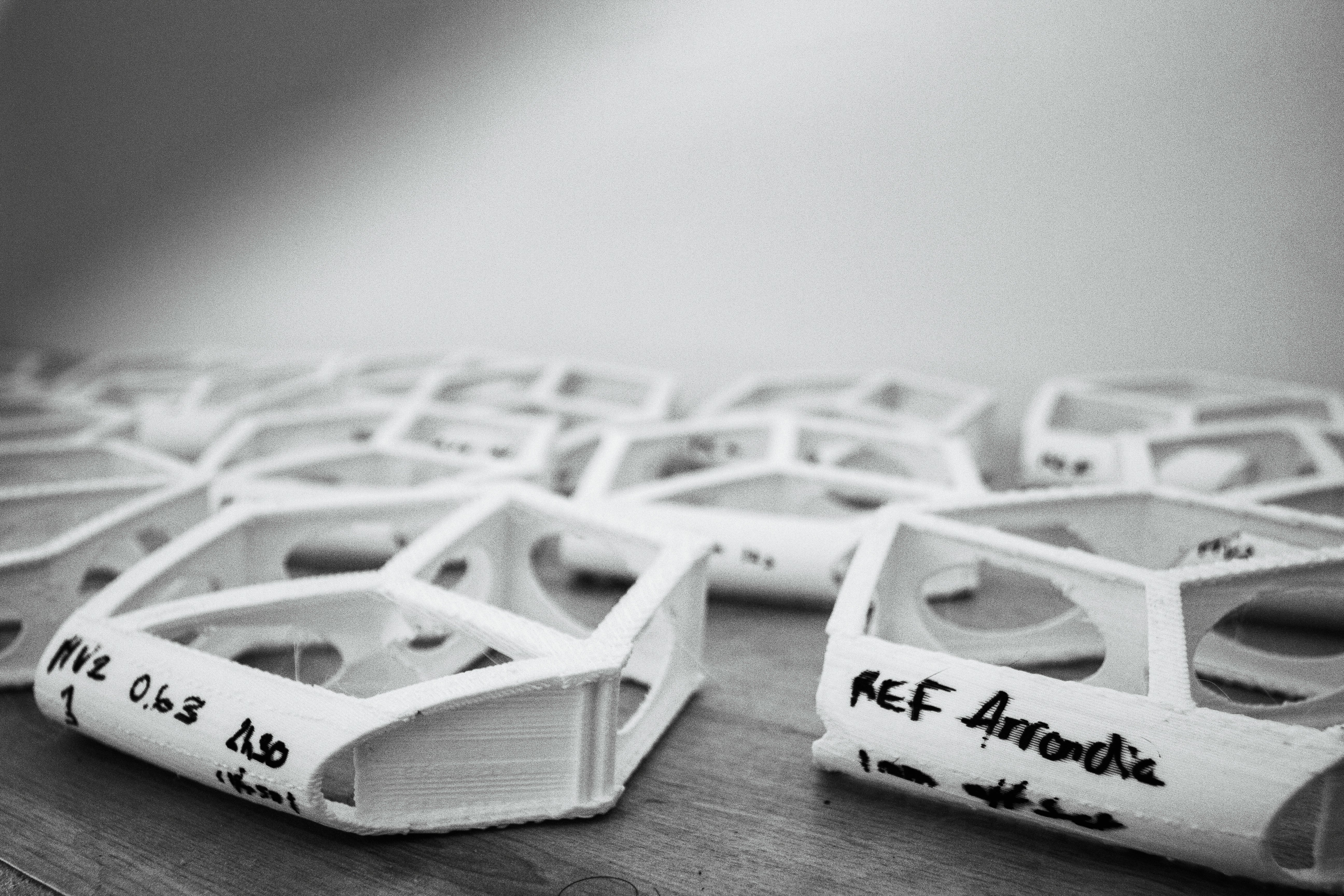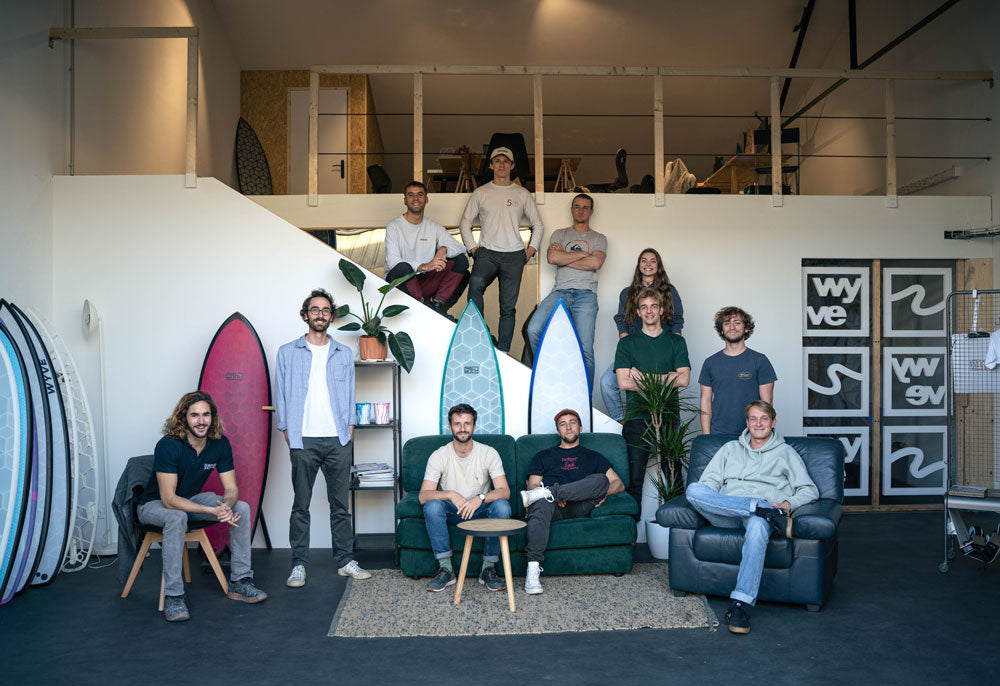 2023 : The team expands to speed up production
After 2 years of R&D on the boards and validation by the top level, the team is focusing on scaling up its first production unit in Anglet.
The goal? Produce hundreds of boards on demand, with excellent quality.
This is just the beginning...
Wyve's ambition is to offer boards that bring out the best in every surfer, everywhere in the world. Pioneers of modern craftsmanship, we aim to duplicate the mini-factory model on every continent, locally, close to the main surf spots.
The board of the future must necessarily have a reduced environmental footprint. In our development approach, we have chosen to see eco-design not as a constraint but, on the contrary, as a challenge and an opportunity to innovate and create better products. That's why this issue has been present from day one!
Here's where we stand:
70% bio-based materials in the board. The entire core of the board is made from a bio-plastic derived from sugarcane. The resin used is 50% bio-sourced. This enables us to benefit from Sustainable Surf's Gold Standard label.
According to a study conducted by the Think+ agency and Notox, a Wyve board emits 40% less greenhouse gases during manufacture than a traditional polyurethane board of the same dimensions.
Durability : we build our boards to maximize resistance and make them repairable thanks to a draining system.
Our mini-factory production system is designed for local manufacturing, which means we can create local jobs, avoid delocalizing our impact and reduce transport.
Come and visit our first mini-factory in Anglet (64)!